Alumni Spotlight - Tom Williams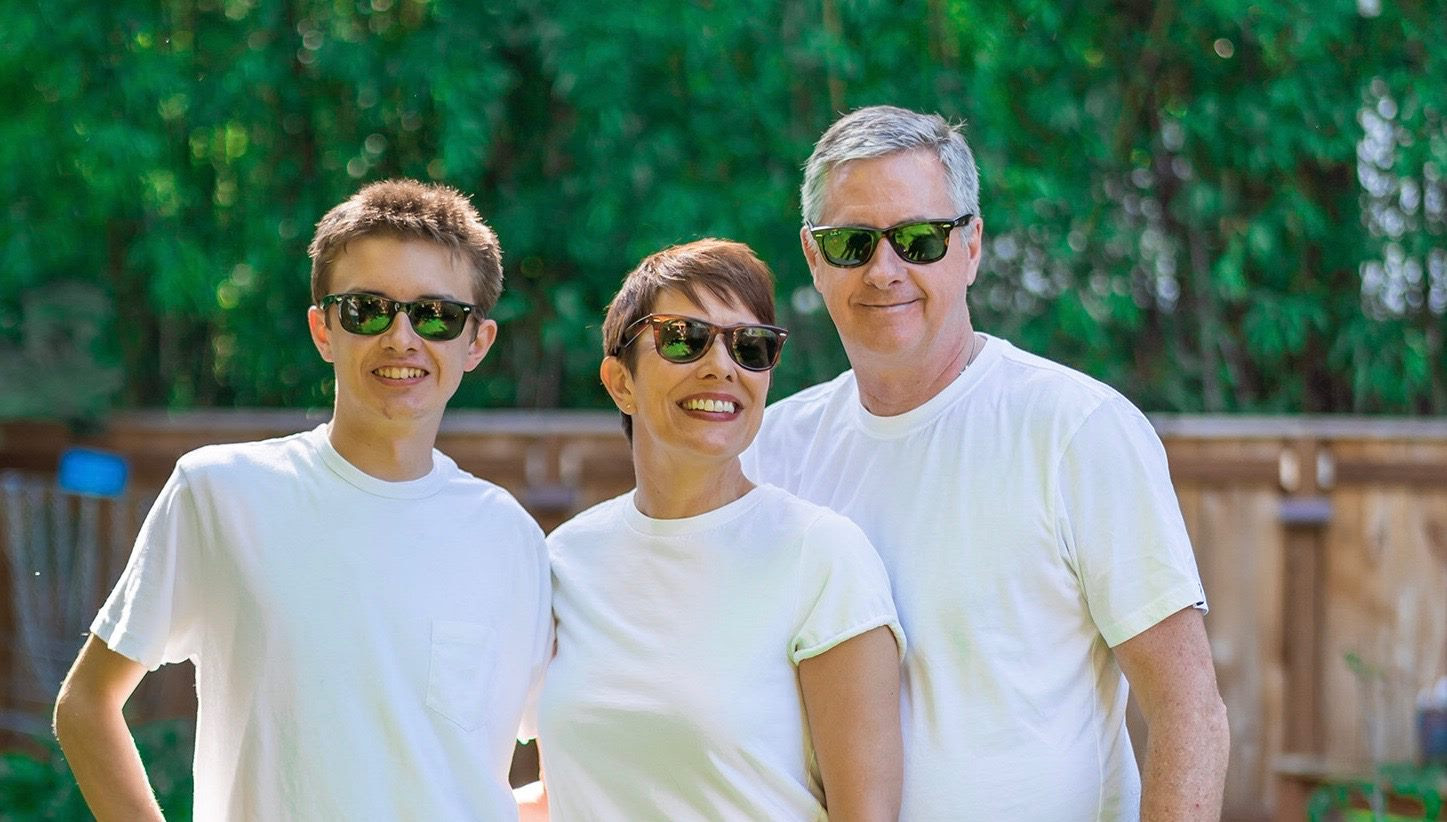 This month our Alumni Spotlight: Tom Williams, Class of 1982
The Son of a Banquet Waitress and Millworker, the Son of an Angel and a Master Sergeant.
Interviewed by Paul Shanahan, Class of 1990
1983 – Small town boy. Fresh out of high school, standing at the corner of Market Street and Fremont in San Francisco's financial district. It's 4:00PM and huge crowds of people are pouring out of the tall buildings all around. As he watches, he wonders to himself what all these people do in these glass towers.
2016 – Fast forward: Small town boy all grown up. Standing at the window of the executive level of the 50 Fremont building, he can see the same corner. He is moved, not by a feeling of accomplishment but a feeling of emptiness. He knows that life should be bigger than this.
Tom Williams is a difference maker. I sat down with Tom in July and went for a great ride through memories that started in Eureka and ended along the Willamette River in Portland.
Engaging, bright, funny, and talented, Tom has traveled from the hallways of St. Bernard's to the top echelon of Fortune 500 companies, and is currently settled into the Northwest, in Portland Oregon.
After leaving the Salesforce.com, Tom joined a small scrappy Seattle start-up dedicated to helping governments use data to improve the communities they serve. How your tax dollars are being spent (Humboldt County Open Budget), the opioid crisis in Virginia, disaster recovery after wildfires in Santa Rosa, hurricanes in Houston, Miami and Puerto Rico's recovery.
"While I didn't know it at the time, 12 years at St. Bernard's gave me a very strong foundation in right and wrong, community and commitment. And while I've never had any desire to run for public office, I've come to appreciate people in public service. They could all make more money and accomplish more in the private sector; and yet they continue to serve.
"…I recently heard from a Social Worker in Roanoke County Virginia; this is someone for whom the opioid epidemic is not a headline but an everyday part of her job. She said that she is for the first time, seeing demographics, usage patterns, and trending related to addiction and abuse that cuts across every socio-economic level. Things that help her do her job and change the outcomes of people's lives. Who wouldn't be excited to be part of that?"
What do you get when you add a waitress, a millworker, love, hard work, ten siblings, empathy, and compassion? A pediatric psychiatric nurse, a Director of Product Management, a management consultant turned blacksmith, a business owner, a clinical therapist, a master gardener, two IT executives, a Team Manager at Stanford and a rocket scientist. Tom and his amazing siblings have collected 14 advanced degrees, and many are on their second careers while serving as difference makers across a spectrum of excellence. Tom Williams  attributes his success to having good peer models who shared the value of authenticity, heart, and an ability to connect with people of all backgrounds.
I caught up to Tom after the annual Williams' family reunion, "Everyone thinks their mom is a saint, and I am no exception. The thing about our mom is that she had empathy for everyone. She could strike up a conversation with anybody." We are sitting next to the marina at the Little River Café. "There is a natural tendency to armor up in this world. Mom didn't—she would make herself vulnerable and she made friends everywhere." Margery Jeanne married Tom's dad out of high school.
"Dad was always a stalwart worker. Great work ethic. He'd take vacation and spend the whole time remodeling the house. The rest of the family would go camping for a week and he'd stay behind and remodel the bathroom. He'd work overtime to earn meal tickets so he could take us out to Sizzler a couple times a year. Like my mom, he never complained. They both believed in doing a job the right way.
"I'm extremely grateful for the example my father set. He showed me what hard work looks like, how professionals see a problem, do the job that needs to be done and frankly just don't talk much about the hardship doing it. I also saw through my mother that compassion and humanity are not a weakness; that by being open, accepting, authentic and sometimes vulnerable, you can break down barriers and disarm people from all walks of life, regardless of where they came from, who they love, what God they pray to, or what they look like."
Tom's teachers saw something special in him long before he did. "At my mom's Memorial Service last month, I bumped into Mrs. Maher, and I'm so glad that I did," Tom says with a warm smile. "She was the first person to notice my writing. She told me I had a gift but that I needed to develop it. I'd never seen myself as having much talent, so it was a pretty influential moment for me." The ability to create a narrative, deconstruct problems and communicate them to both technical and non-technical audiences was Tom's ticket to ride. It would open doors for him throughout his career.
"Coach Robbie saved my life. After my father died, he would pick me up every morning before school. He wasn't going to let me fail and I'm grateful to this day for that act of kindness. "Basketball taught me so much. Be a good teammate, call people by their name (they pass to you more), never give-up baseline, fight over EVERY screen, set a pick, get a pick, mind your spacing and run. Always run! Thank you coach Robbie. I love that man and I am so much of a better person for having known him."
Coach Robbie volunteers at St. Bernard's to mentor our athletic director and support the school. He was in the office this week to plan our fall Sports Auction and I passed on what Tom had shared in Portland. "Great to hear Tom remembers me so fondly. It's just the little things that you just do as a teacher. It wasn't a big deal to give him rides to school. I knew his parents and his siblings, and they were a real strong St. Bernard's family. Tom was a very good student and athlete. On the court he was a natural leader. Like many a St. Bernard's athlete, Tom was an overachiever – hard work, discipline, and teamwork won a lot of games."
Research tells us it often just takes one adult who cares to change a high school student's life for the better. Tom shared that it was more than Mrs. Maher and Coach Robbie. He also remembers the message he kept hearing from Mr. Lennon and Mr. Talty. "Mr. Lennon and Mr. Talty were direct. They kept pushing me and telling me that I had to get out of town [after graduation]. I remember Mr. Talty playing Bruce Springsteen's 'Born to Run' in class one day—I understood his message later. I didn't know Springsteen then. As time went by I came to appreciate him as an artist, is blue collar work ethic and commitment to his craft. His music has been a touchstone in my life." Both Lennon and Talty saw a young man who was ready for a bigger pond. A young man who could swim in the lakes and oceans of the world. They were right.
Tom credits much of his success on integrity. A great message for our current students: "The importance of a moral compass – many people in the business world don't have one or don't reference one if they do. Having a little empathy makes you highly employable. It helps you understand people and that builds trust and you just can't get there if all you care about is making numbers and getting paid. Like my mom, I have always tried to be empathetic and what I found is that by being empathic, I can actually be more successful. Life is bigger than making numbers."
Our lunch had to come to an end, but Tom shared this reflection in an email after we met: "I have not been through anything like the hardships my parents experienced, but seeing how they overcame poverty, their own parents struggling with alcoholism, unemployment, a World War, illness and ultimately death, it gave all of us this amazing model for handling adversity. My mother's unbridled optimism, my father's dogged determination, stubborn problem-solving, and stoic work ethic allowed me to get through numerous challenges in my life.
"After the attacks of September 11th, my company went through a series of seven layoffs. Hundreds of people were let go. I was the last remaining person in a department of 30, and in the weeks and months that ensued as we tried to rebuild, it took all the humanity I could muster to continue to show up to work, be a leader, be optimistic and find a path forward. When my son was diagnosed with autism, it was a challenge that simply needed to be met with the humanity and determination that was by then, part of a natural response."
A lesson for all of us during challenging times.
I have enjoyed lunches and dinners with professionals across the U.S., Finland, England, Spain, China, Korea, Vietnam, Mexico, and Canada. Lunch with Tom was different. His love of basketball, his appreciation of Coach Robbie and his teachers, the foundation of great parents, and his willingness to share his journey left me smiling for days. A shared history, a different path. An inspiration.