Advanced Placement (AP) Courses
A letter from AP:
You've worked hard to get to this moment, and now you're only weeks away from our first at-home AP Exams. The College Board has developed a range of resources to help you succeed through this new process.
AP Exams will be given from May 2-13

The 2022 AP Exams will be administered in schools as paper-and-pencil* exams over two weeks in May: May 2–6 and May 9–13. AP coordinators are responsible for notifying students when and where to report for the exams. Early testing or testing at times other than those published by College Board is not permitted under any circumstances.

Friday, May 6, 2022, is the last day for AP coordinators to submit digital AP 2-D Art and Design, 3-D Art and Design, and Drawing portfolios (by 8 p.m. ET) and to gather 2-D Art and Design and Drawing students for physical portfolio assembly. 

You may not consult with others. A comprehensive and strict set of protocols to prevent and detect cheating is in place, including but not limited to:
o You will be required to verify your identity and confirm the work is your own on exam day.
o Your work will be provided to your teachers after the exam.
o Plagiarism detection software will be used on every exam submitted.
AP Online Classes and Review Sessions is now on YouTube! You can now access free, live AP review lessons, delivered by AP teachers from across the country. These optional, mobile-friendly classes are designed to be used alongside work assigned by your school.
AP Online Classes and Review Sessions on YouTube will enable you to complete the few remaining topics of each AP course, and then focus on review for the course.
In AP Classroom you'll see a new Optional Student Practice section that includes the most relevant free-response questions to help you practice the concepts and skills you'll be tested on in May 2022.
 As usual, 2022 AP Exams will be scored by our network of college faculty and AP readers and reported on a 1–5 scale.
 We plan to release scores as close to the usual July time frame as possible.
 We're confident that the vast majority of higher education institutions will award credit as they have in the past. We've spoken with hundreds of institutions across the country who support our solution for this year's AP Exams.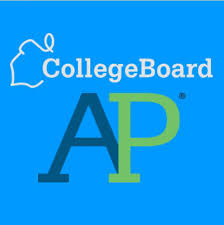 AP Exam Dates and Times
Tuesday, May 3, 8am: Environmental Science
Thursday, May 5, Noon: Stats
Friday, May 6, 8am: US History & European History
Monday, May 9, 8am: Calculus AB/BC
Tuesday, May 10, 8am: English Language and Composition
Wednesday, May 11: 8am: Spanish Language; Noon: Biology
Pay for AP Exam Here
Payment for the AP Exams is due now. Please use the PayPal link below or mail your check to the school at 222 Dollison St., Eureka, CA 95501. Exams are $94 each.