International Program
St. Bernard's is a co-ed, private Catholic boarding school for domestic and international students in grades 7 through 12. The school was founded in 1912 and the international program was established in 2003. The school welcomes students from all over the world. Former and current students have come from China, South Korea, Vietnam, Cambodia, Malaysia, Thailand, Russia, France, Italy, Germany, Mexico, and Brazil. Currently, international students make up 15% of the total student enrollment.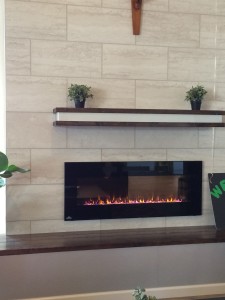 St. Bernard's offers boarding to its international students. The dormitory completed a major renovation project during the summer of 2015. New and updated amenities include newly remodeled student rooms and bathrooms, full kitchen, updated living and dining rooms, new laundry facilities, additional game room activities, a new outdoor gardening area for student use, and high speed fiber optic wireless internet throughout the campus. The dormitory is supervised by a local, experienced, caring family. The Residence Director is an English teacher with 17 years of teaching experience who provides dorm students with daily English instruction and academic support.
Our graduates have enrolled in some of the best universities in America, including UC Berkeley, UCLA, UC San Diego, UC Davis, UC Irvine, UC Santa Cruz, USC, University of Washington, Michigan State University, Pennsylvania State University, and Boston University.
St. Bernard's Academy has partnered with The Cambridge Institute of International Education to ensure the best possible international program. The Cambridge Institute's international student program prepares students for life abroad prior to arriving at St. Bernard's Academy and continues to provide international students with on-going support throughout the school year. International students coming from China, Korea and Vietnam must work with The Cambridge Institute to apply to St. Bernard's Academy.
Student Inquiry Link: https://www.cambridgenetwork.com/school-landing-page-inquiry-form/?sn=STBERNARDSCA
Boarding Program
Dormitory Residents have access to faculty and staff through the course of the school day and during the evening students have tutors available to prepare for an exam, fine tune study skills, discuss issues and provide an environment of care and compassion.
The residence hall includes a tech lab, multiple WiFi hotspots, spacious living and dining facilities, laundry facility and study rooms. Overall, the feeling of the residential program is that of a lodge. Students are required to adhere to dorm and school discipline and the code of conduct.
Residential students are encouraged to participate in a number of interscholastic athletic programs, student government, service organizations and clubs as well as recreational clubs. It is important that each student is a not just a part of the school life but they feel they are making a difference.
All students are welcome to attend Mass at St. Joseph Church – adjacent to the dormitory. Daily Mass is held Monday through Friday at 7:30am, with weekend services held on Saturday at 4pm and Sunday at 8am.
My name is Li Jinfang ("Cherry"), who is a graduate from the class of 2016. I have to appreciate St. Bernard's for providing me great opportunities to succeed. I was selected as the captain of the dorm by the school, and have learned many things about leadership. The school also provided me opportunities to compete in multiple areas, such as mathematics tournaments and tennis matches. Also, the teachers are very encouraging and they always answer my questions patiently and honestly. Without them, I could not have earned high GPA, nor have passed any AP exams. By living in host families, I learned English very quickly and was able to emerge into the
American culture. At the same time, living in the dorm taught me how to deal with relationships and independence. I never felt lonely at St. Bernard's, because students in this community are very amicable. Everybody in this family gets involved automatically. Without the SB community, I could not have been admitted by UC San Diego, which is an excellent university. Again, I really appreciate my choice to St. Bernard's. –Li Jinfang, Shanghai, China
International Application
The admission process begins with the completion and submission of the application. We encourage all applying families to visit the campus and the Northern Coast of California during the application process.
The application accompanied with the most recent transcripts will be reviewed by the admission team prior to notification of acceptance or denial. Once a student has been admitted the school will contact the family to schedule a placement exam. The exam is to be compared to recent transcripts to determine the academic strengths and weaknesses of each applicant.
Acceptance of students is conducted throughout the school year. Tuition includes room and board, registration fees, after school tutoring and books. Tuition does not cover personal costs such as travel and entertainment, Advanced Placement courses, and club activities.
Students applying from China, Korea or Vietnam work exclusively with the Cambridge Institute for admission to St. Bernard's Academy. If you would like to learn more about SB's International Student Program admissions or begin the application process please fill out the informationHERE.Please contact The Cambridge Institute for more information.
International Applicants: International Boarding Application
School Location
Eureka is located on California's north coast and is 275 miles north of San Francisco. Eureka has been named one of the best places to live in the United States by several magazines and our area has been named one of the most beautiful and scenic areas in the world. The advantage of studying in Eureka is the student's ability to focus on academics without distractions but still having the opportunity to enjoy the benefits of the San Francisco Bay Area.
Sunset Magazine ranked Eureka as the 7th best place to live in the Western United States. Outside Magazine ranked Eureka as the 8th best town in the United States.
National Geographic Magazine ranked the Northern California coast as one of the top 10 great places in the world.
The United States Department of Agriculture named Humboldt County the most scenic rural county in the United States.
Experience the magic of Redwood National Park.