Alumni Spotlight - Rob Barnum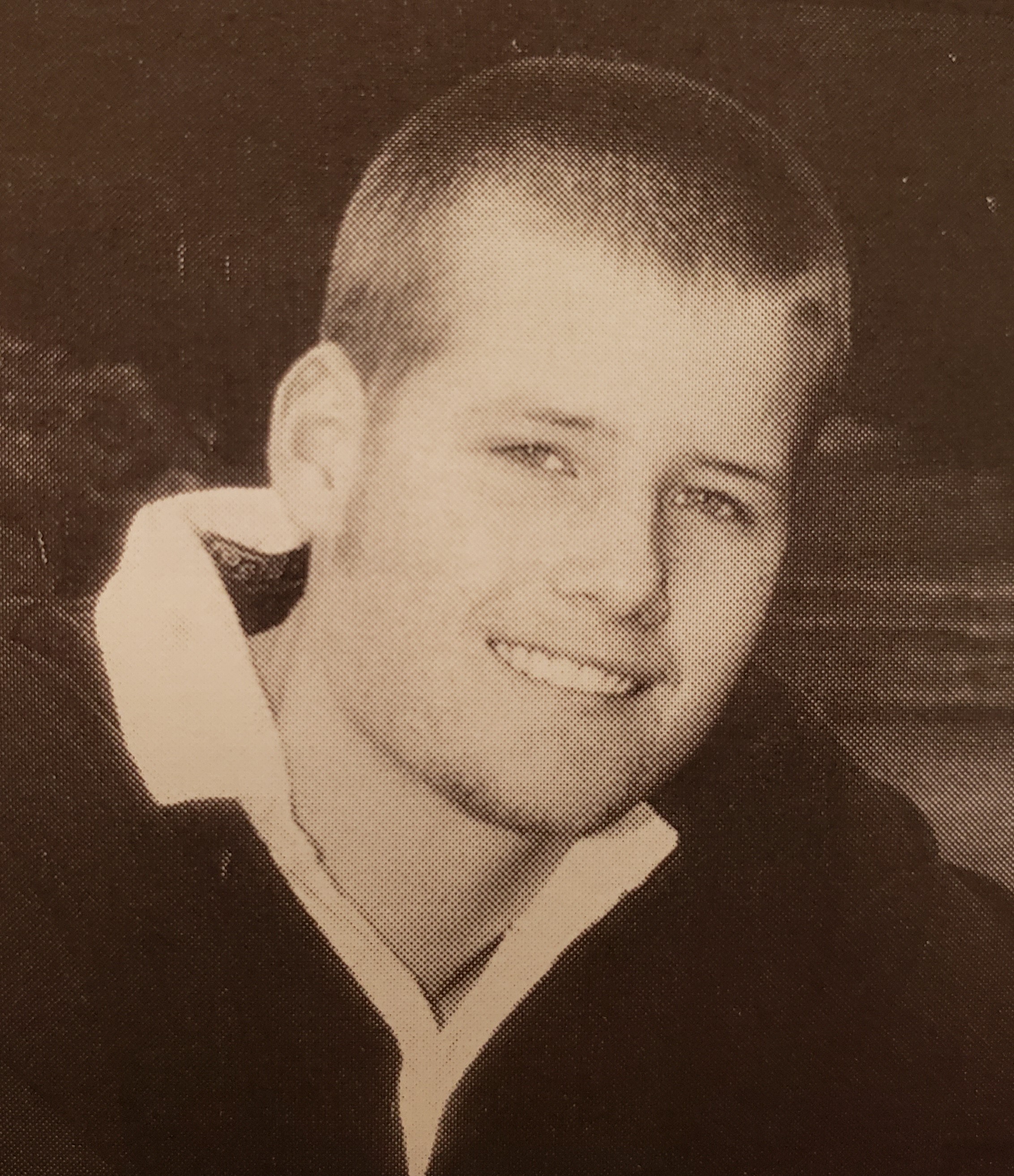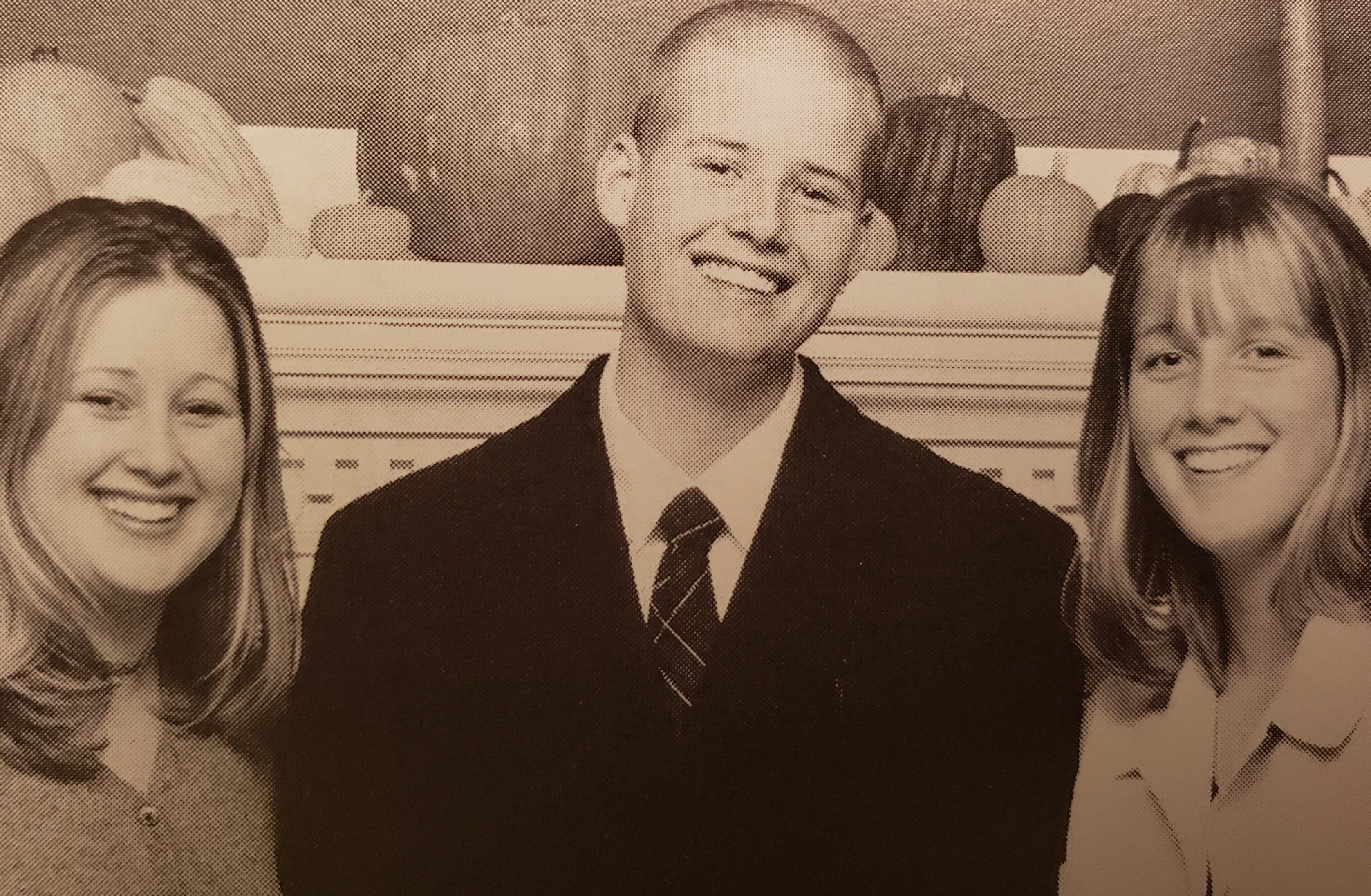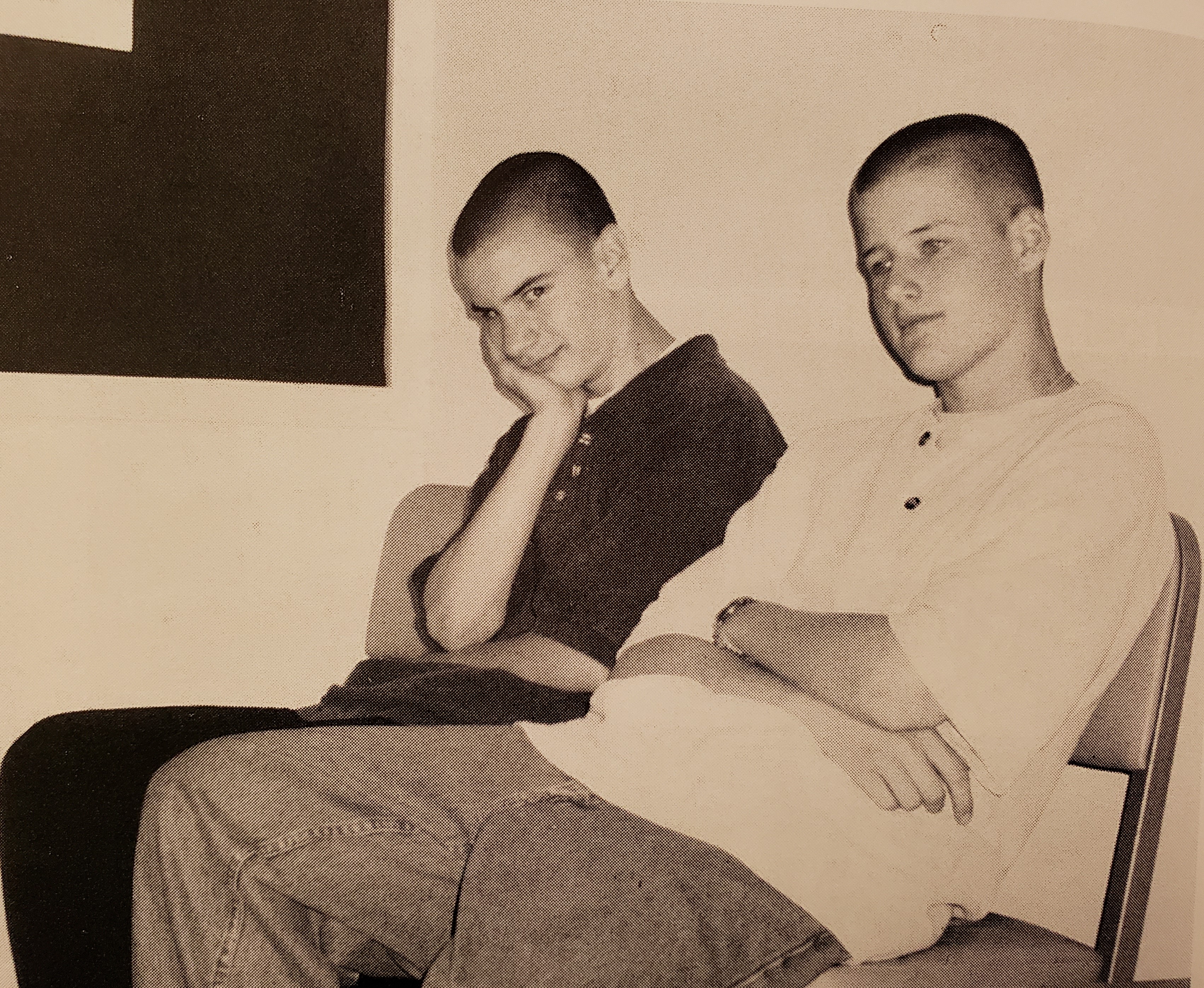 What happens when you mix a truckload of talent with hard work and a touch of serendipity? You get Rob Barnum '00, an award-winning, world-class movie producer. Rob has produced over 50 films, including Robert Redford's All is Lost; The Master with Philip Seymour Hoffman, Joaquin Phoenix, and Amy Adams; and the blockbusters Margin Call and Lawless.
Rob's mark on St. Bernard's can be seen every weekday at 222 Dollison Street in Eureka. Twenty-two years ago he helped launch an American film appreciation class at St. Bernard's with his English teacher and mentor Michael O'Brien. Still our most popular elective, American Film is offered during three different periods this semester.
Michael O'Brien is now the Dean of Academics at Archbishop Riordan High School in San Francisco. He had this to say about Rob: "He is quite possibly the most adept and passionate film analyst I have encountered throughout my 30 years in education. Even to this day he stands out in my mind as that rare enthusiast of film as an holistic art form whose collaborators seek to reveal a deeper message about the human condition. In particular, I recall Rob's fascination with the works of Elmore Leonard and their various screen adaptations that somehow managed to, at once, convey the delicate blend of tragedy and comedy that made Leonard so accessible and endearing to his readers.  Rob was an inspiration to peers and adults alike."
There wasn't a lot of soul searching about where to go after Rob graduated from St. Bernard's. Rob fell in love with St. Mary's University while visiting his older sister Kelsey in Moraga. Knowing that his SAT scores (from a test he took as a freshman!) were good enough to land him a spot as a Gael, Rob was able to relax and enjoy his final year of high school.
The Bay Area and Silicon Valley turned out to be the perfect incubation space for a tech-savvy, business-savvy, and all-around good human being. Rob was off and swimming with the big fish in the technology industry. These Silicon Valley connections and Rob's growing reputation as trustworthy, bright, hard-working, and effective led to opportunity after opportunity for the young entrepreneur. But it was a touch of serendipity that helped propel him even further. Rob's father Bill Barnum was invited by Rob Arkley to fly to Washington for a lunch with Chief Justice Clarence Thomas. Bill happened to mention at lunch to an executive at the table that his son was interested in movies and had written a screenplay. The hedge fund consultant sent it to a producer and they optioned Rob's screenplay! Boom, bang and Rob had an offer, a connection, and path to additional success.
Rob loves movies. He decided early that building piles of money served little purpose if he wasn't doing what he loved. He has turned down executive level positions in favor of being closer to the creative energy of directors and actors and riggers and editors. He is so close to the action that he's had to act in several of his movies. When one supporting actor was caught in a snowstorm during Drunk Parents, Salma Hayek turned to our SB grad and said, "It's got to be you, Rob!" He delivered.
"I can still lose myself in a good movie," Rob said. "That's what keeps you going. You stress and realize a project took ten years off your life and you hate everybody on the movie. But then you see it in a movie theater, and you watch people react to it. That's why we do it. It's a bit of a drug. Volatile. Crazy timelines. Crazy money. I'm going to kill you. We are going to die. Then at the end of it you're like I love you so much!"
Highlights of a wonderful career? "The firsts. All the first stand out. Margin Call was the first movie at Sundance. The Berlin Premiere was phenomenal. The first time at Cannes."
Sometime projects don't work out. Casting is off or maybe the director's vision is all art house and there are no box office considerations. "I've learned to respect all movies – even the terrible ones. I know that hundreds of people worked crazy hours to create something unique using this insanely inefficient collaboration process [called moviemaking]."
There are plenty of stressful days managing multimillion dollar projects and being on the road for every movie. "This career is hard on the family. Facetime helps. My kids are young and it's tough. Daddy's gone for a month. Makes you appreciate what actors are going through. My family will come to the set. They have traveled out to New York, Los Angeles, New Orleans. That's always fun."
Rob stays connected to Humboldt thanks to his amazing family. He gets weather updates from grandma, "It's beautiful up here!" and his dad is still a helping hand whenever St. Bernard's has a legal question or needs some interesting history unearthed. Rob visits when he isn't in the midst of 20-meeting weekends in LA or shooting on location in Alabama.
What is the secret to Rob's success? In the end it comes down to the balance and tension of the age old Hollywood question: "Are you making a movie or a budget? It's a tricky balance. You have to do both."
Rob is the co-founder of Fortitude, International. His biography on the company website reads as a Who's Who of Hollywood and serves as a great source for films to watch while we wait for theaters to reopen. I look forward to seeing you all at the movies sometime soon when we can all share a bag of popcorn and watch the magic together!
https://www.fortitudeint.com/robert-ogden-barnum
Recently recognized as one of Variety's "10 Producers to Watch", Robert Ogden Barnum is an Independent Spirit award-winning feature film producer whose most recent films include Miles Ahead, Don Cheadle's directorial debut about Miles Davis, starring Don Cheadle and Ewan McGregor, Daughter Of God, starring Keanu Reeves, and Elvis & Nixon starring Michael Shannon and Kevin Spacey.  Other recent projects include Paul Bettany's directorial debut, Shelter, starring Academy Award winner Jennifer Connelly and Anthony Mackie, and Mike Binder's Black and White, starring Kevin Costner, both of which premiered at the 2014 Toronto Film Festival.
Barnum also Executive Produced Peter Bogdanovich's She's Funny That Way, starring Owen Wilson and Jennifer Aniston, which premiered at the 2014 Venice Film Festival.
Some of Barnum's past films include the Academy Award nominated Sundance hit, Margin Call, starring Kevin Spacey, Jeremy Irons, Demi Moore, Zachary Quinto and Stanley Tucci.  The film won the Independent Spirit Award for Best First Feature and the Robert Altman Award.  In addition to the award season success of Margin Call, it is considered as one of the most successful "day-and-date" releases of all time.  Barnum also Executive Produced John Hillcoat's Lawless – starring Shia LaBeouf, Tom Hardy, Gary Oldman and Jessica Chastain – which premiered at the 2012 Cannes Film Festival and went on to gross over $40M at the US box office; Sundance hit Ain't Them Bodies Saints, starring Rooney Mara, Casey Affleck and Ben Foster; the critically acclaimed Cannes selection, All Is Lost, starring Robert Redford, and Hateship Loveship, starring Kristin Wiig, Guy Pearce, Hailee Steinfeld and Nick Nolte that premiered at the 2013 Toronto Film Festival.
Upcoming projects include DIVE, written and to be directed by Ariel Vromen (The Iceman), This Man, This Woman, written by Freddie Raphael and to be directed by Isabel Coixet (Elegy) and starring Penelope Cruz and Diane Kruger.
Barnum is partnered in e2b Capital, with former head of William Morris Independent, Cassian Elwes.  e2b Capital represents a variety of financiers for films, actively helping them select investments and overseeing the production and delivery of the films.  Additionally, he's a partner in Fortitude International, the foreign sales and finance company that was launched in early 2014 with partners Nadine de Barros and Daniel Wagner.