Alumni Spotlight - Marc Manfredda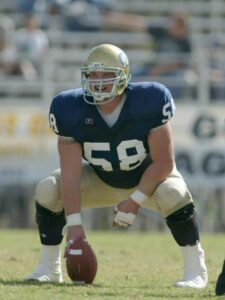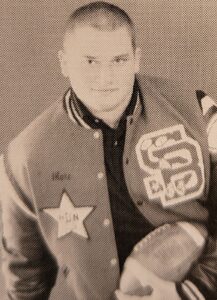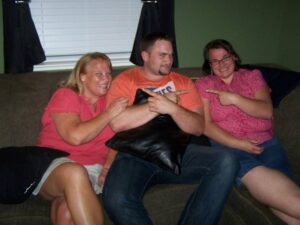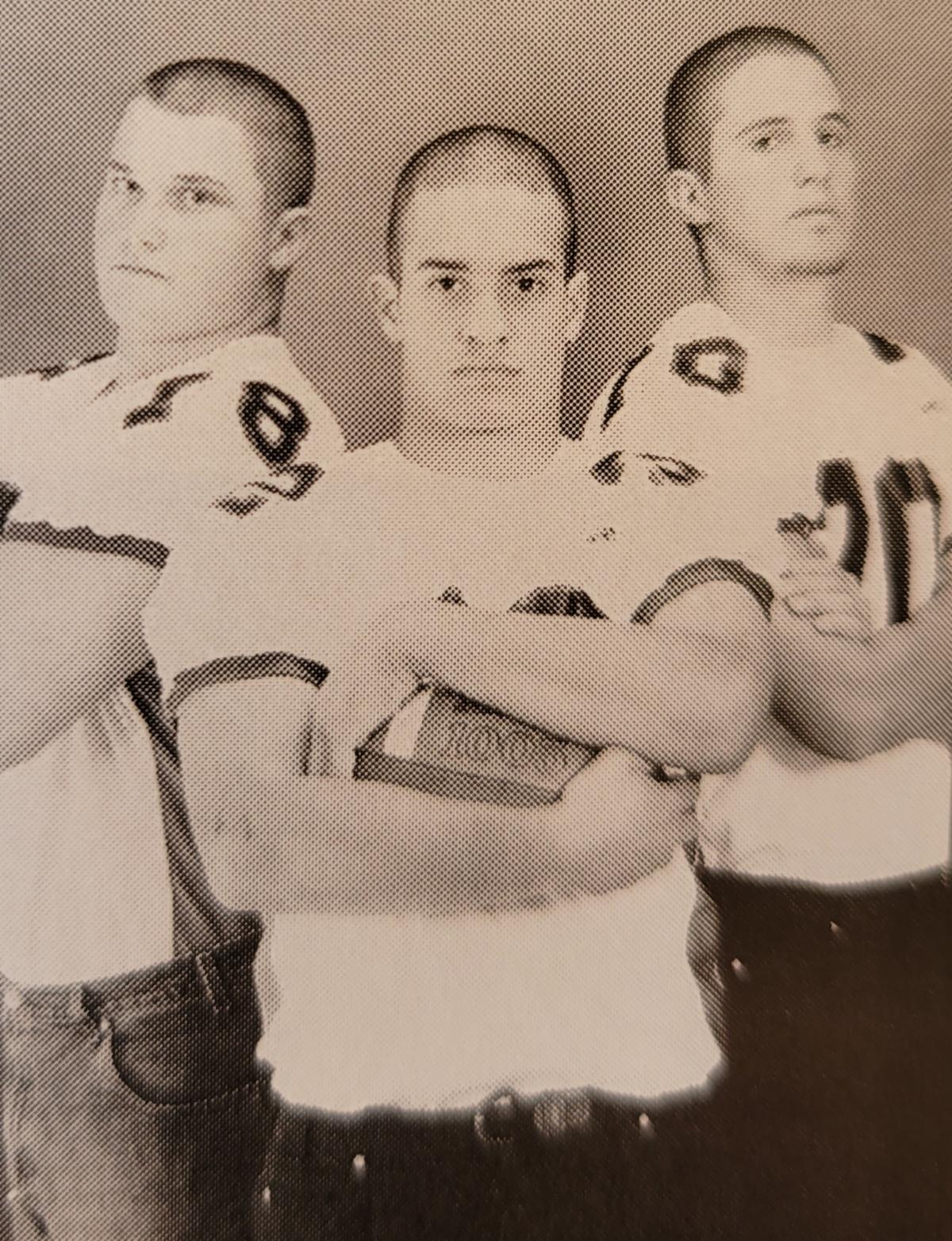 A Life Lived to the Fullest
During the 2019 Thanksgiving Week, students Cole Petrusha ('20) and Will Omey ('20) were at school working on their college applications with me (Catherine Scott, '87) lending some guidance. The school was locked up as it was vacation and we thought we would be undisturbed. All of a sudden the three of us heard a loud banging on the front doors. We looked at each other questioning who it could be. I walked out into the front lobby to see what was going on. Much to my shock and surprise, I saw a familiar face I hadn't seen in quite a few years.
Marc Manfredda ('00) was ducking down looking in the windows of the front door. I quickly opened the door and welcomed not only Marc but also his wife, Heather, back home to Crusaderville. 
Marc immediately gave me the type of hug he was famous for, a big hug that feels like home. Introductions were made all around and I recall him being the same larger than life Marc with the same childlike grin I so fondly remembered from my classroom in the late '90s. 
Returning to the computer lab, I introduced Marc and Heather to Cole and Will letting them know Marc was an SB alumni and had spent some time in the NFL. I informed Marc that Cole and Will were the starting players of the current statebound SB Football Team. 
I suggested that the boys take Marc and Heather around and let him see the school that had meant so much to him. Maybe he could even give them some advice that only a former professional athlete could give. 
Marc gratefully accepted this invitation and spoke with the boys about his career and the value of hardwork. You could already tell the boys were getting a glimpse of what made Marc so special. His ability to make you feel as though you were the only person in the room. 
Marc shared with his wife some pictures in the trophy case from his glory days at SB and Marc and I took a few minutes to laugh about his high school days the way only old friends can. 
Everyone exchanged contact information and I was lucky to receive another one of those famous hugs. 
Will, Cole and I got back into the college applications basking in the joy of the memories of being part of the Crusader Family.
Little did anyone know that this visit would turn out to be Marc's last visit to St. Bernard's. As you may be aware, Marc passed away a few short months later in March of 2020 after a tragic accident. 
Marc left us too soon. He lived a remarkable life after graduating from St. Bernard's in 2000.
Marc turned down a football scholarship at the University of Oregon to go to U.C. Davis. He excelled at Davis and graduated with 
honors with a bachelor's degree in Community and Regional Development. 
Marc enjoyed a successful football career as a four-year starter. Marc was named first-team All-Great West Football Conference and was an All-Independent Football Alliance honorable mention. His senior year Marc was chosen as a team captain and an All-American. Marc received an invitation to play in the East-West Shrine Game from January 2005. 
Marc made it all the way to the NFL and played in the Arena Football League. 
After football, Marc worked for DesCor Builders, Biggie Crane & Rigging and Edwards Moving and Rigging.
Marc met Heather, the love of his life, and was married in 2016. After they were married, they lived in Texas and Kentucky where they bought a log cabin, prompting them to be on HGTV's Log Cabin Living.
Marc was inducted into the UC Davis Hall of Fame in 2020. It is clear from the letters supporting his induction that Marc continued to demonstrate the values of St. Bernard's. According to Davis Coach Matt Best, "Marc worked hard at everything he did, whether that was in the weight room, in practice, on the field, at his job, making the world a better place or fostering amazing relationships. Marc was always ready with a smile, a friendly disposition, kindness in his heart and a commitment to service above self." 
During a recent visit to SB, Marc's mom shared that one lesson she will always value from Marc was that if you want to do something, do it. Don't wait. Marc lived his life to the fullest and she reminded us that we all must do that everyday in his memory. 
Please join all of us in celebrating the extraordinary life of Marc Manfredda and the impact he had on our Crusader Family. In honor of Marc's love of St. Bernard's, his mother and step-father, Debbie and Sam Bettencourt, are raising funds to start an annual Marc Manfredda Scholarship for a St. Bernard's student that most continues the special legacy he left behind. 
Marc's UC Davis Hall of Fame plaque and helmet are in our lobby trophy case and his letterman's jacket will hang in our newly renovated weight room.