Alumni Spotlight - Jim Bowes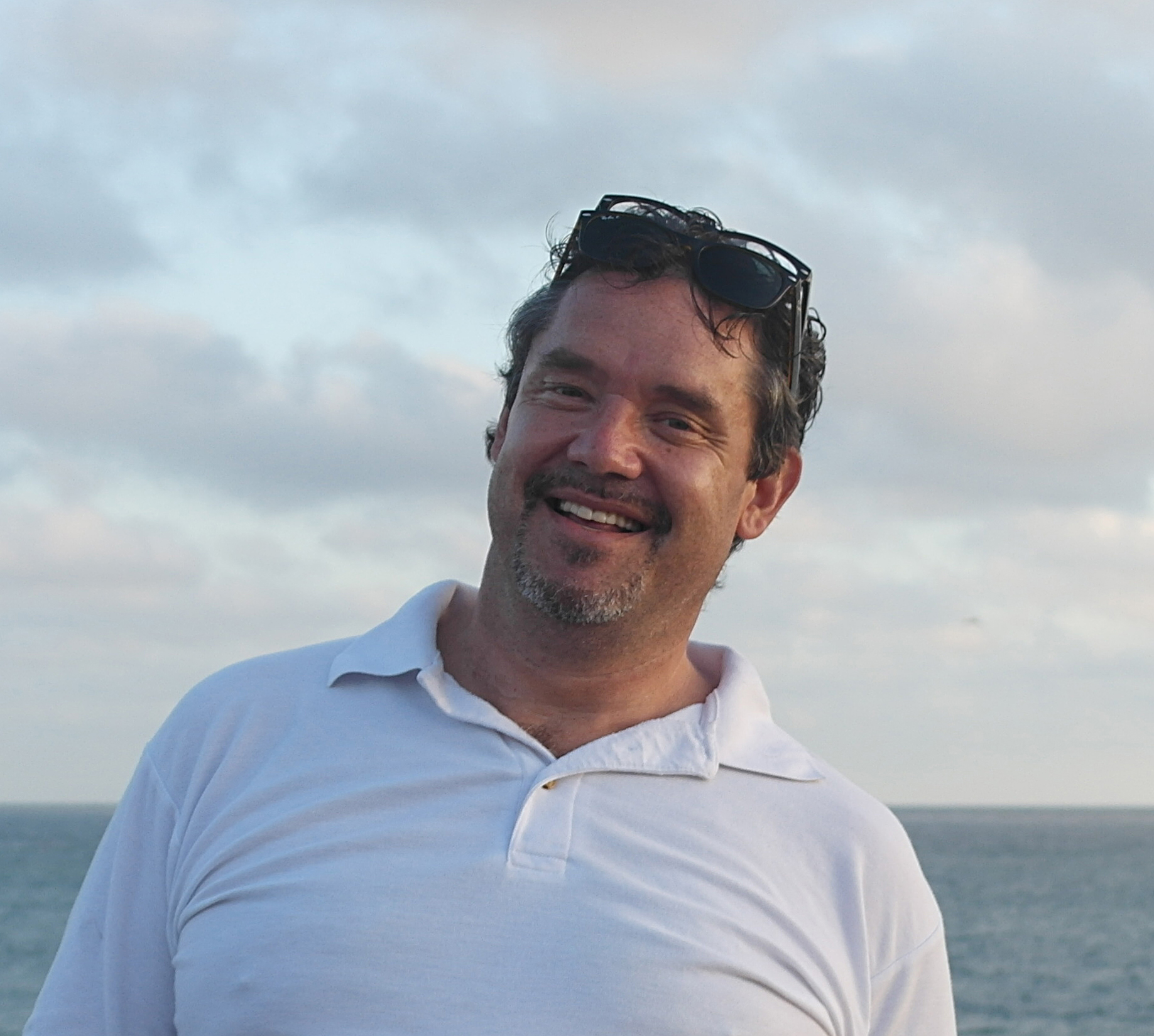 Jim Bowes – Alumni Spotlight of the Month
Jim Bowes, Class of 1981, is our SB Alumni Spotlight focus for this month.  Jim attended St. Bernard's High from 1978-1981, coming here from Rio Dell on the recommendation/influence of his eighth grade teacher and coach, John Dimmick.  Also, his sister Kelly was already attending SB.  She graduated with the Class of 1979.
Jim was quite effusive when asked about SB memories: "There were many great memories such as the time I gave a speech in Mrs. Maher's English class titled, "Boys Are Better Than Girls" only to have the girls prove me wrong by answering what I thought were impossible questions made worse by the fact I had given the answers to the boys."
"My fondest memories are playing basketball highlighted by the semi-final game in the section playoffs where I fumbled the ball with two seconds left to play right into the hands of Steve Thrap who scooped it up and made the shot that put us into the finals."
"There was the practical joke I played on Mrs. McNally hanging a long string of silicone out of my nose and then faking a sneeze hoping to gross her out only to have her race for a Kleenex to help me clean away what I am sure she thought was an embarrassing moment.  Bless her heart."
"But perhaps one of my best memories was in Mr. Talty's class when he handed out the lyrics to Bruce Springsteen's Born to Run album that contained a verse that I turned to many times over the years:
'H-Oh, Baby this town rips the bones from your back
It's a death trap, it's a suicide rap
We gotta get out while we're young
Cause tramps like us, baby we were born to run' "
Jim's plan after high school was to go to CR and play basketball and baseball, but, unfortunately, he injured his knee playing basketball during the summer of 1981 which effectively ended his athletic career.
He attended art school in San Francisco and embarked on a career that took him from the U.S. to India, Canada, and eventually to the Netherlands where he has lived for the past 28 years.  Jim feels that his education at St. Bernard's not only prepared him to follow his dreams but also gave him the courage to live and work in cities around the world.
For the past eleven years Jim has been an entrepreneur, starting companies that produce eco-friendly outdoor communication campaigns.  His first company, GreenGraffiti, was one of the first companies in the world to use water, templates, and a power-washer to literally clean communication messages out of the dirt. Green Graffiti expanded into 22 countries, received several awards and worked for clients such as Nike, Sony, Renault, Ikea, Keen Footwear, and Patagonia, to name a few.  His newest company, Natural Media Experts, works exclusively for municipalities and governmental institutions.
According to Jim, being an American in a foreign country has resulted in him meeting some noteworthy celebrities. He has met President Clinton twice.  He also met and was able to talk for about 30 minutes with Paul Tagliabue, former commissioner of the NFL, at the World Bowl in Amsterdam.
Jim has also met several famous musicians including Cooli, Barry Hay, the lead singer of Golden Earring, Robert Smith, the lead guitar player for the Cure, and Chuck Berry's lead piano player. Last, but not least, Jim became  good friends with Dutch Rock 'n Roll legend and painter Herman Brood which led to the two collaborating and creating over 100 pieces of art together.
Jim is "blessed with a 23 year old daughter Rowan Omi Bowes and my wife Monique van Leeuwen, as well as a 37 year old son Weston Kingwell and my grandson Tyler Kingwell."
Jim believes, "St Bernard's played a huge role in shaping me into the person I am today.  Not only did it provide me with a great education but it also  provided me with teachers and coaches who became my surrogate mothers and fathers."
"Frances 'Perky' Roberts taught me how to type properly, a skill that I have used everyday for the past 38 years."
"Mrs. Maher gave me the confidence to speak in public, a skill that I have often used and came in very handy while giving a TedX talk in front of 2500 people."
"And, perhaps one of the greatest influences in my life – Coach Robbie, who prepared me for life by teaching me how to win graciously, how to lose with dignity (still working on this one), the importance of discipline and hard work, and the value of working together as a team."
"Though I am not a religious person, St. Bernard's instilled in me high moral standards and Christian values that I live by to this day."
Thanks to Facebook, Jim has been able to keep in touch with most of  the people that he went to St. Bernard's with, not only from the class of 1981, but with people from classes before and after 1981.  He feels that the friends he made at SB are unlike any he has made since.  He has kept in close contact with his life long best friend Steve Thrap and fellow teammate Tom Williams as well as David Weber.  Recently he returned to Humboldt County for the first time in 15 years and was able to reconnect with several old friends.  Jim describes Humboldt County as "a magical place to grow up."
Jim, we are so happy that you were able to come back "home."  Thank-you for sharing your thoughts and life journey with us.  Your SB family is proud of you, and your accomplishments.
.