Alumni Spotlight - Heidi Bareilles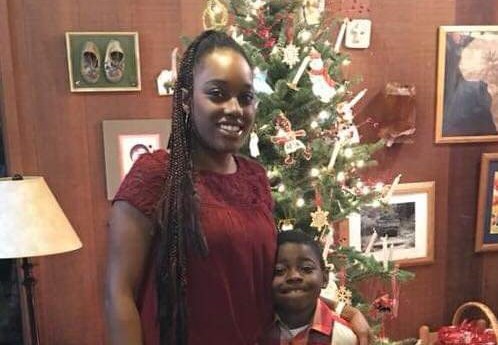 Heidi Bareilles, St. Bernard's High class of 2004, is our Alumni Spotlight for this month.
Heidi attended St. Bernard's from kindergarten through twelfth grade as well as her six siblings: Jack (1985),  Ken (1987), Jess (1990), Sandy (1992), Christy (1996), and Paul (2002).  Her parents are proud SB graduates also.  Her mom, Linda, graduated in 1963 and her dad, Ken, graduated with the class of 1960.
While a student at SB, Heidi was active in sports and student government.  She played soccer and basketball for four years, softball for three years, and ran track her senior year.  She also served as Freshman and Senior Class President and volunteered for many dance set ups and ASB events.
A school memory that stands out to Heidi is during her senior year when the soccer team won sections.  Kathleen Lynch (class of 1990) was the soccer coach.  Heidi remembers that the team was outstanding and hard-working.
When asked what kind of an impact St. Bernard's had on her, Heidi responded that SB taught her confidence, responsibility, perseverance, and honesty.  She learned to be a friend and, most of all, a caring person.  In fact, she said, "We all cared about each other like we were family, so I have brought that model into my life with friends I deeply care about."
One classmate that Heidi keeps in contact with the most is Megan Yost.  They celebrate birthdays and often go to lunch.  She sees other classmates out in the community, but being a mom to J'von, her 7 year old little boy keeps her very busy.  He loves to play soccer, basketball, and do anything physical.  Heidi coached J'von's soccer team for the first time last year and says she will continue to do so until he gets too embarrassed by mom.
After graduating from St. Bernard's, Heidi attended College of the Redwoods and continued playing soccer for two years.  She then transferred to Humboldt State University where she earned her Bachelor's Degree in Sociology.
For the past 6 1/2 years, Heidi has been employed with the College of the Redwoods.  She is currently Assistant Director of the EOPS/CARE programs whose primary goal is to encourage the enrollment, retention, and transfer of students disadvantaged by language, social, economic, and educational circumstances and to help them successfully complete college.  It specifically assists students who are single heads of households with young children.
Sounds like Heidi is living the values she learned at SB and at home to her everyday life.
Keep up the good work, Heidi.  We are proud of you!