[slideshow_deploy id='1149′]
Thank you to our 2017 Sponsors
St. Bernard's 11th Annual Cash Bash will be held this year on Friday, April 28, 2017, 5pm in the Crusader Gym. The theme this year is "Studio 54" and we will be having exciting theme related entertainment, prizes and auction items. Tickets are available in the office or click on the PayPal link below. This is a 21 and over event. Payment is due at the time of purchase. This year the event is all reserved seating ** This event is pre-sell only, no tickets will be sold at the door** Tickets are $135 each and include a sit down dinner for two and one entry into the cash drawing for the grand prize of $10,000 as well as smaller cash prizes.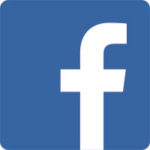 Click on the FB icon above for more information/news
For Tickets: Contact Judy Ghera for reserve table tickets at judy@wondergeek.net or contact the school office at (707)443-2735. Full table reservations are available. Limited availability, please reserve early.
Round Tables seating 8–$500 (saves $40)
Rectangular Tables seating 10–$600 (saves $75)