Alumni Spotlight - Darrell Cavanaugh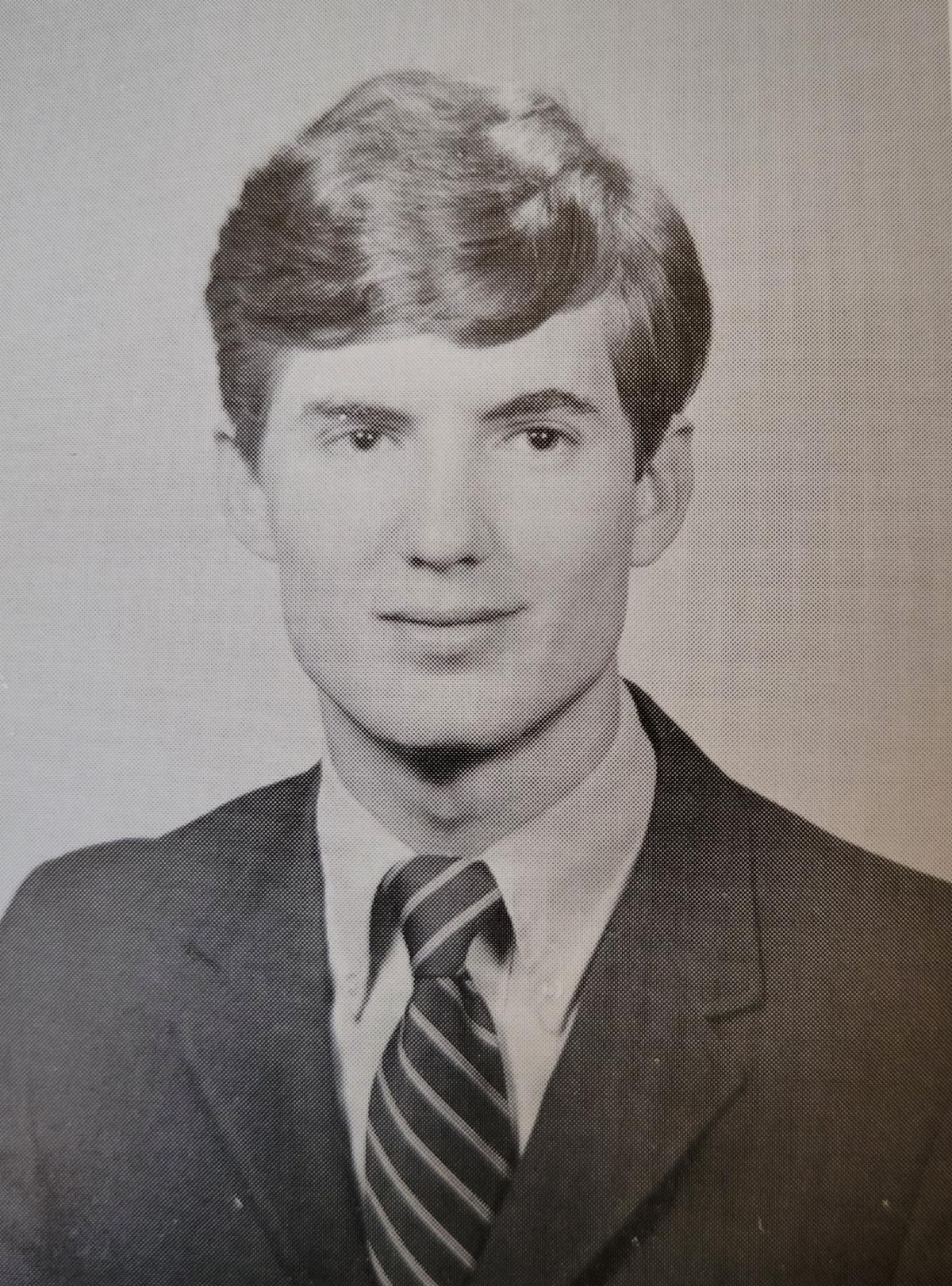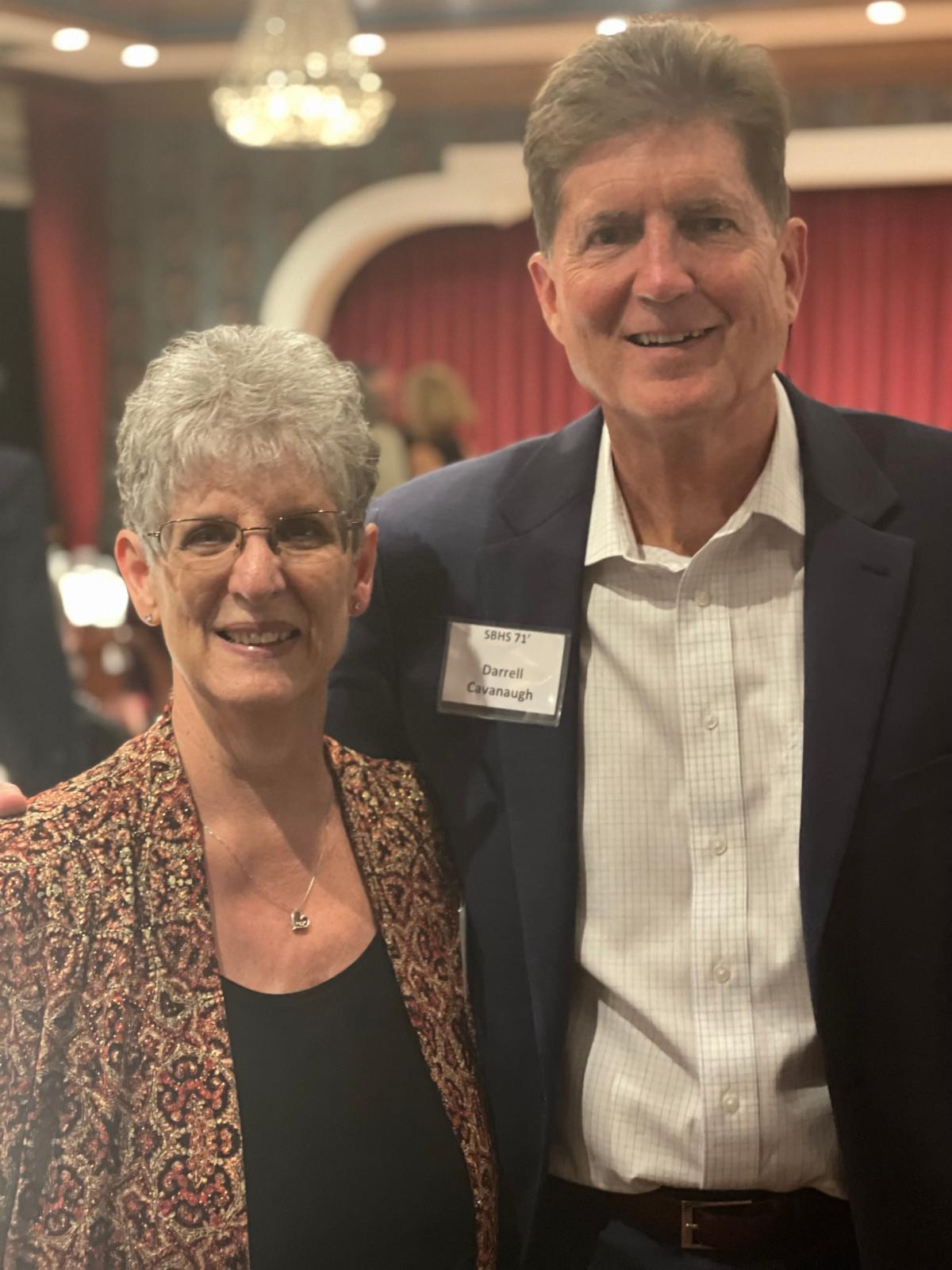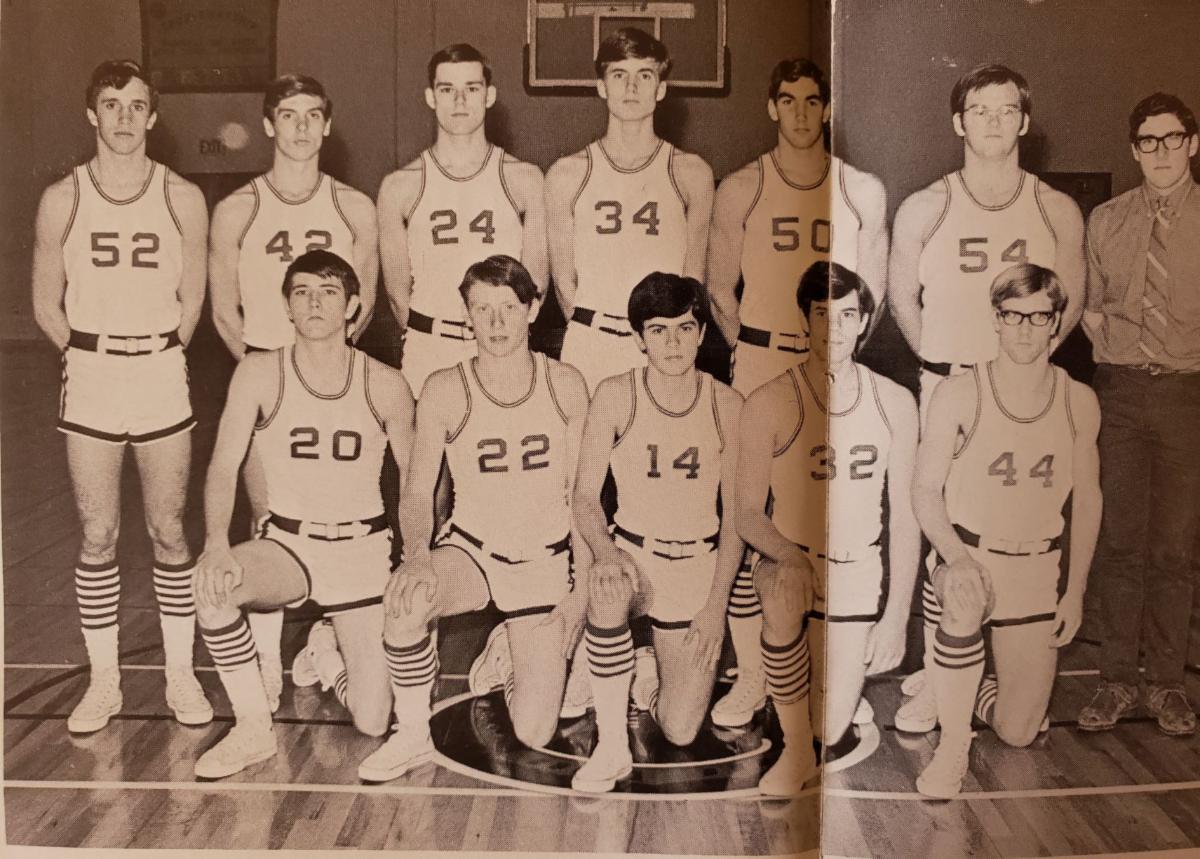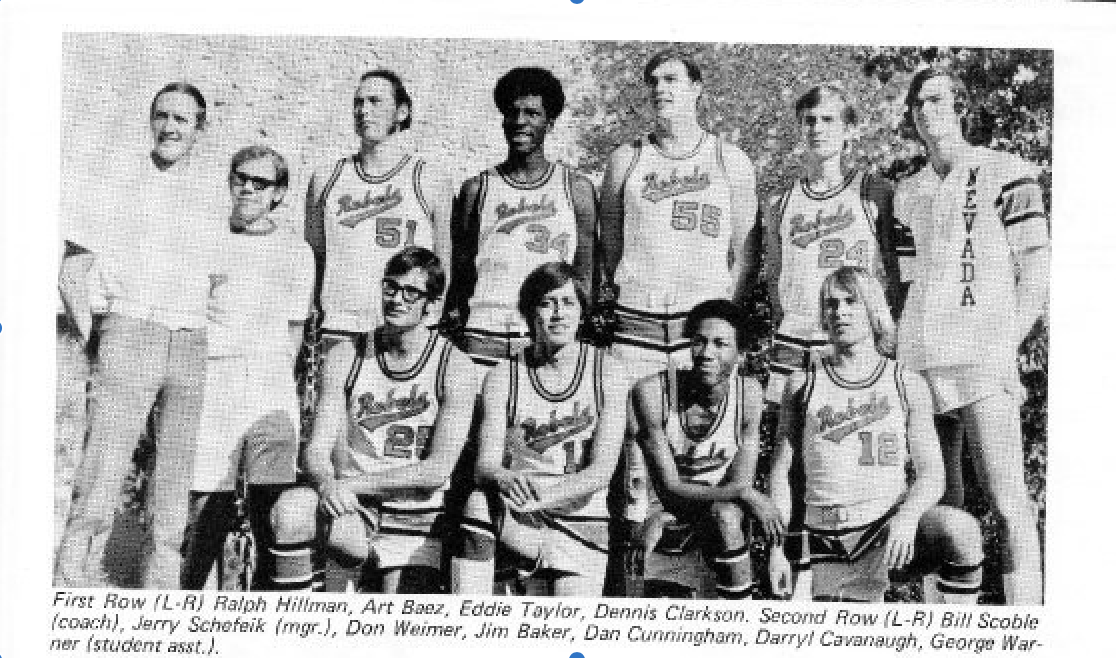 When you tell people "Don't judge the book by the cover" I could be one of the examples of why not. I often tell people that my time and how I was treated at St. Bernard's 
truly saved my life
. On the surface sounds a bit like hyperbole, but maybe not. You now know something about me but here is the rest.
I credit a healthy portion of my success in basketball to my time playing for 
Coach Bob Bonomini
 at St. Bernard's. His emphasis on defense, fundamentals and teamwork helped me build my basketball foundation and drove our SBHS team to beating Eureka High while winning the county basketball championship in 1971. The SBHS family was as happy as I had ever seen them that night in February 1971 we beat a heavily favored Eureka High. It was our "Hoosiers" moment.
How did this St. Bernard's alum get involved in international basketball? I played college ball at UNLV after St. Bernard's and have continued playing basketball all my life. In May of 2019 I had a team in the US FIMBA 5×5 Championships in Coral Springs, Florida. On day one when my team played the FIMBA US 65-70 team that competes internationally, I had a nice game against them with 
5 three pointers and a total of 23 points in the half that I played
.
FIMBA (Federation of International Masters Basketball) runs 5×5 full court age group basketball worldwide for men and women starting at age 40 and going up in five year increments to age 80+. They hold the FIMBA World Championships every two years in rotating locations around the world. FIMBA is the highest level of age group basketball played in the world and every two year championship is the basketball world's equivalent to the Olympic Games. Forty+ countries participate, kind of a big deal.
Four days into the 5-day tourney, the 
coach of Team USA
 came over to me while I was watching some friends play. He told me that I had a good game against them, some of the players knew me and they wanted me to join TEAM USA 65 in the upcoming FIMBA World Championships to be held that July-August in Helsinki, Finland. I think I screamed YES before he could finish asking me! He actually gave me my Team USA uniforms at that tourney. I was so excited I don't think I slept for the next two nights. What an honor!
Off we went to Helsinki, Finland in late July 2019. My wife Debbie and I spent three days in Stockholm, Sweden on the front end to get time zone acclimated then over to Helsinki for the nine-day tourney. After a couple of practice days we played the national teams from Chile and Uruguay in pool play, winning easily as expected. Seeded into the finals bracket we beat Italy in the quarterfinal, Brazil in the semifinal and lined up against the Russian national team in the final. 
An epic game ended in a 70-66 USA win!
 Only the 2nd loss in 20 years for the Russian team. The FIMBA World Championships are scheduled for Orlando, FL in the summer of 2023. The Russians will be looking for a rematch and we expect to meet them again!
I started for team USA 65-70. At 6'4″ and new to the US national team with some very good players, my primary role was to guard the top scorer for each opponent. I guarded the top Russian player, their 6'6″ point guard Alexi Karchenkov and 
held him to 5 points
. I am a 3-point shooter and did end up leading team USA in 3 point shooting at 43%. FIMBA uses the international 3-point line at 22 1 3/4″ vs. the 19'9″ we use in the US for us old guys so some adjustment was necessary.
The experience of putting on a USA uniform and 
competing for my country is an honor I will carry with me always
. Basketball life just doesn't get any better. 
Brad lives in South Florida with his wife Jamie, and their five-year-old daughter Charley, who Brad reports is "somehow more animated than I was as a kid."  Even though their home is so far from Eureka, they have grown to love the Florida weather and beaches, and many friends and family come to visit.
Brad says that SB, "had a big impact on my life…so many great relationships came from my time at SB, and to me there isn't much more important in life than great relationships…I learned a lot about myself in the years I was going through high school.  One story I will share is one of the most important things to happen to me.  When I was a junior in high school, I got kicked off the basketball team halfway through the season because of my extreme disinterest in going to class and/or doing homework, which led me to flunking both Spanish and English.  I was having a very good individual season when it came to an end.  I was one of the better players in the area.  And my 17-year-old self was just sure the team would suffer without me.  But that didn't happen.  Instead the team GOT BETTER without me.  They made it all the way to the state semifinals…Looking back, getting kicked off that team was one of the defining moments of my high school time and ultimately one of the best things that happened to me.  I firmly believe a good portion of my work ethic today, and my appreciation for the opportunities I've been given stems from the lesson I was taught when I realized I needed my team more than they needed me.  Sports has a way of teaching you things like that. It's amazing how hard you will work to keep something when you know it can be taken away."
Brad still keeps in touch with classmates from high school. Travis Mari and Erik Peterson are still two of his best friends. Travis' family visited them in Florida last year and they have spent holidays with Erik and his family in Texas. He also spent time with Stephanie Justin and family in San Diego, and saw Donnie Walsh, Nathan Bryant, and Jenny Nielsen when he was in Eureka.  And he texts with Fatima Naylor and Don Sells.  Brad would love to see a Class Reunion that combines a couple of classes before and after his class of 1997.
Brad reports that one of his coolest recent experiences was getting to see his former SB high school baseball coach, Al Brisack, who is the head baseball coach at Edgewood College in Madison, Wisconsin, and had brought his team to Florida to play. Brad and his dad watched a few games and had dinner with Coach Brisack where Coach got to meet Brad's wife Jamie and daughter Charley.  They had a great time catching up.
Congratulations, Brad, on being this month's Alumni Spotlight. Thank-you for sharing your life's journey and reflection on your Saint Bernard's experience.  Someday soon we expect to see you on TV, broadcasting the World Series or sharing your expertise about an NBA basketball game!