Alumni Spotlight - Cameron Renner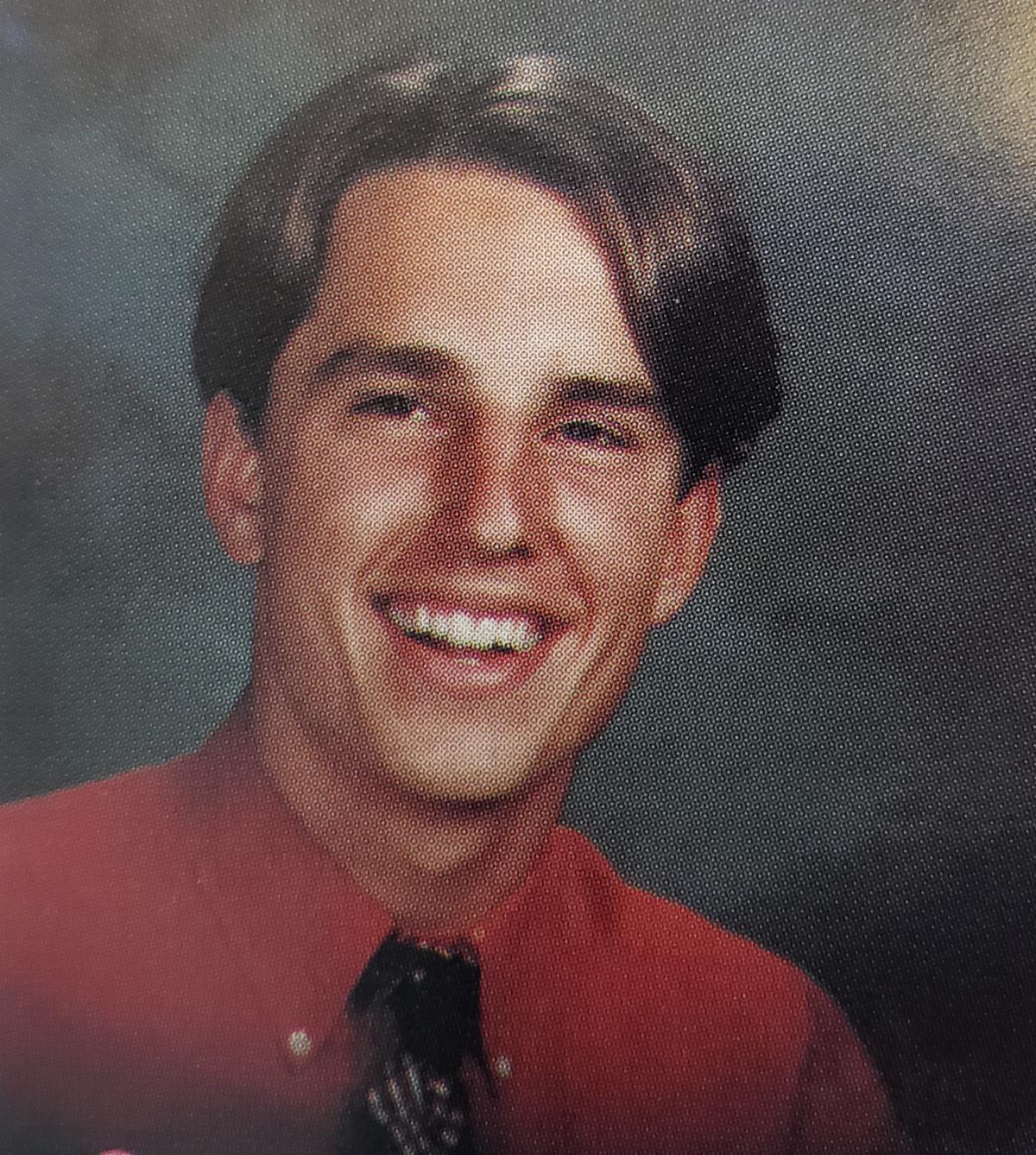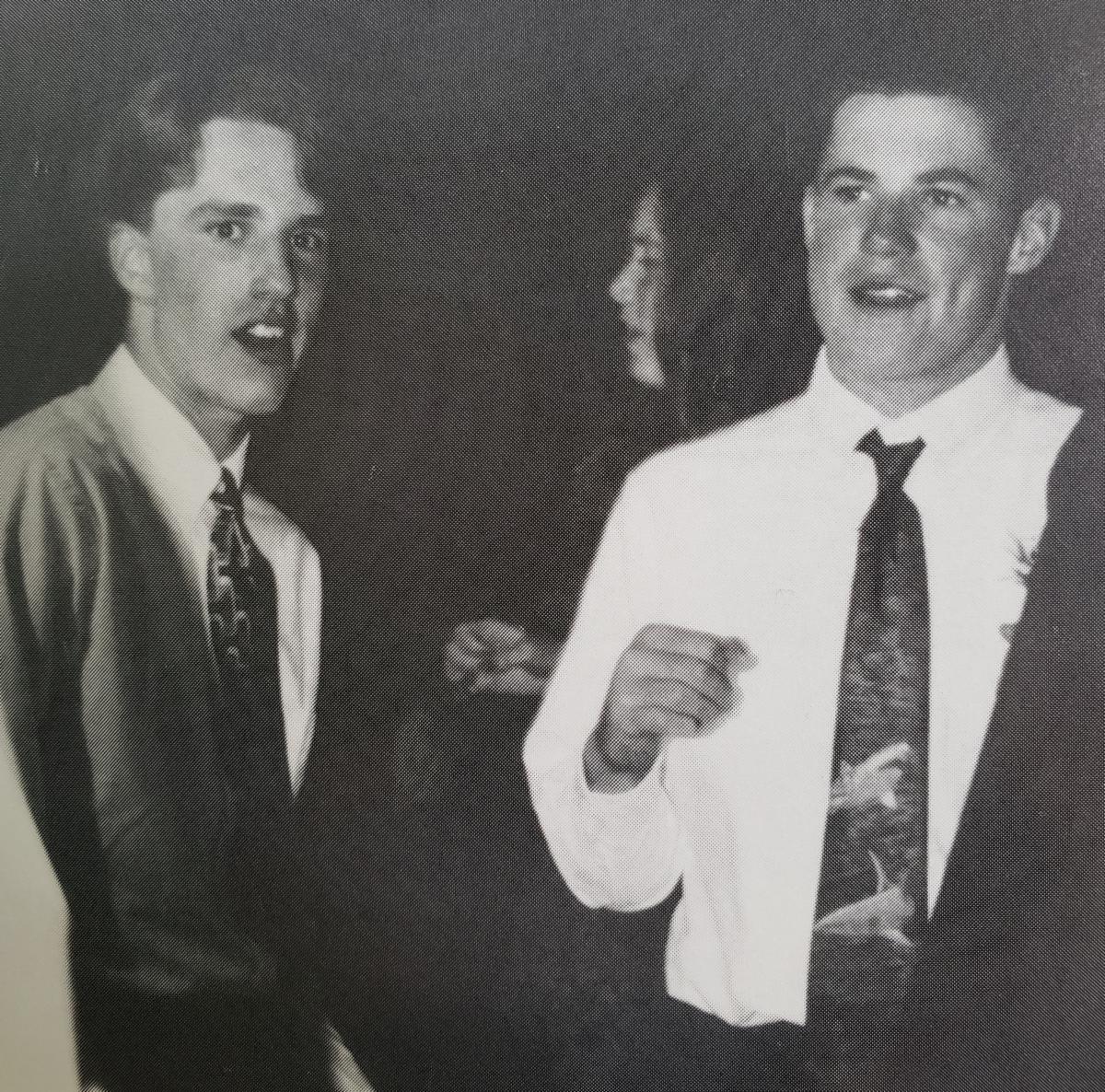 "St. Bernard's was just an awesome experience for me," Cameron shared from his office at Harris & K Liquors in Eureka. "Every kid should be educated in mind, body, and spirit. There is no other school choice in this county like St. Bernard's because you get a spiritual education. I think that is so important. For me it was critical. I needed that."
Cameron was recently honored as one of Humboldt's Heroes for his service to our country — Gregg Gardiner's article is attached with permission – and Cameron was the featured speaker at Ferndale's Memorial Day Ceremony and Parade.
"I feel like the spiritual education that happened at St. Bernard's, the retreats, the idea that one of your best teachers is a priest. It really did prepare me for my time as a young leader in the Marine Corps. I learned how important brotherhood is and how important it is to lead by example. Lead from the front. Don't leave anyone behind."
Patrick Shanahan, classmate and the controller for Trinity River Lumber Company: "Cameron has always been hard working and professional in his approach. He has been a natural leader from Day 1 with an even-keeled, calm, and cool demeanor."
Cameron: "We were blessed with all of the friendships that were made. They cannot be replicated. I went off to college and I made friends, but it was nothing like my St. Bernard's family. Brothers and sisters for life. Truly for life."
State Champion St. Bernard's  coach and fellow Class of '95 alum Matt Tomlin:  "Cameron was an electric athlete on the football field and a great friend and classmate to all Crusaders. I was proud to call him my friend and teammate in high school and honored to still be his friend today." 
Cameron had nothing but good things to say about his teachers at St. Bernard's: "Mrs. Maher was awesome. Always very candid, but caring. She never danced around a situation. She was always loving and caring at the same time." 
Mrs. Maher has fond memories of Cameron as well: "I remember Cameron Renner as being kind, thoughtful, hard-working, and being respected by both his peers and his teachers. He was involved in all aspects of school and was a natural leader in student government and athletics. Cameron was a great addition to Crusaderville!"
Cameron: "I remember Mr. Fiest's motto: 'Don't choose ignorance' and Mr. Lennon really forced you to think with the debates that went on in his class. A lot of philosophy was developed in those classes. Father Allen was great. A fantastic teacher. I've stayed in touch with him over the years. He was great for all of the students in our class."
Like many a Crusader before and after him, Cameron learned life lessons on the field: "I'll never forget our senior year of football. As freshmen we didn't win a single game, but we put in the work. Then our senior year we won it all. Winning in Ferndale and then running across the bridge – a good memory and a sore subject to this day in Wildcat Country."
Cameron now owns and runs Ferndale Liquors and Harris & K Market. A chance conversation led to the purchase of Ferndale Liquors (J&W Liquors). Then SB alum and former SBA Newsletter Spotlight, Jim Pastori called up Cameron one day after they had been doing some bulk buys together for their stores. "Think you'd want to buy me out?" Cameron jumped on the opportunity to take over Harris and K Market and Jim was allowed to fully pursue his passion at Old Growth Cellars. 
A big part of the Renner Petroleum legacy, Cameron noted some of the differences between his time at Renner Petroleum and running his own liquor stores: "When people purchase bulk fuel and oil – they have to buy it. They need the product. When they come to our liquor stores they are choosing to come in – maybe they are on their way to a birthday party or a celebration, maybe they are buying a gift – and it's fun to come in and shop. 
"Another thing that is a lot of fun is all the new bourbons and tequilas and getting a chance to taste them. I didn't have much of a profile before taking over the businesses. I had a decent wine profile from living down in Cloverdale for a while. Getting to do a lot more tasting has given me a big appreciation for the differences in flavors. Who makes it. How they make it. 
"The whole family is involved. My kids help stock the shelves. My dad when he is in town loads the cooler. He even rebuilt the back wall of the store. My wife does the books. We are a 100% family run business. Tracy has been here 21 years – she's like my big sister – she has so much of the history. When I have any questions she is really able to fill me in."
Cameron Renner is a wonderful example of a servant leader. He has sacrificed and made a difference for his family, his community, and his country.
"That young man development at SB helped me tremendously. You never want to look back with regret."
Service branch: Marine Corps
By Gregg Gardiner of 101 Things to do in Humboldt
Cameron Renner is the sixth generation of his family in Humboldt County. His parents Mike and Marilou Renner instilled a love of country and provided him with the moral compass that guides him through life.
Cameron Renner excelled in school both in academics and athletics, going to Marshall Elementary School, Zane Middle School, and then St. Bernard's Academy, where he served as student body president and was all-county in football and track.
Renner attended Oregon State University. He graduated with a degree in business and a minor in animal sciences and applied to the United States Marine Corps Officer's Candidate School.
He began his Marine Corps service in Quantico, Virginia, and was commissioned as a second lieutenant in December 1999. The Marine Corps Officers make up less than 18% of the Marine Corps. Officers and enlisted Marines train together, deploy together, and come to rely on one another during their time in the Corps. Renner was on such a training mission when the airplanes hit the twin towers on Sept. 11, 2001.
The Marines were ready. Renner got his orders; he and his company were attached to a Regional Combat Team called Task Force Tarawa and shipped out to be part of the first wave in Operation Enduring Freedom.
Renner's combat team's whole purpose in life was to secure the flanks of the 1st Marine Division while they went as quickly as possible up to Baghdad. For Renner and his company, the irony was that securing the flanks brought them into the majority of the combat. They crossed the line of departure, and things were intense.
"You cannot reproduce something like that, our guys firing the M142 High Mobility Artillery Rocket System, with all the artillery going off and stuff falling from the sky," Renner said. "It was crazy."
Renner's company was sent to secure the 1st Marine division flank, then on to Nasiriyah immediately, to secure that area and two major bridges. The battalion ended up fighting in Nasiriyah for two weeks. There was a substantial amount of combat, and, sadly, Renner lost a couple of good friends in that city.
"There's the main strip right down the middle of Nasiriyah, and that main strip became known as an ambush alley," he said.
During a chaotic fight, a pair of planes called in for air support mistakenly opened fire on a USMC Amtrak, killing 13 Marines instantly. But for Renner, the fight continued.
When he found out that a Marine Wing Service Support unit was lost in the middle of the night, Renner located them and integrated them into his position under enemy fire. For his action, he was awarded the Navy-Marine Corps Achievement Medal with Combat V.
In 2002, 1st Lt. Renner left active duty and came home. Like many combat veterans after returning to civilian life, he felt compelled to return to his brother Marines in arms. Renner rejoined the Marines as a reservist. During a surge in 2007, he applied to return to active duty as a captain and served as a logistics officer.
This second deployment filled the role of occupation more often than active combat. Instead of directly fighting, his company's role was conveying and resupplying the war effort while having to withstand attacks by mortars and rockets thoughout their tour. During this tour, Renner was awarded his second Navy-Marine Corps Achievement Medal with Combat V.
During his third deployment, Cameron received a promotion to major. He spent three years working out of Okinawa with stints in the Philippines and Thailand.
In 2012, Renner left active duty to return to civilian life and be with his family.
Today, he owns and operates Ferndale Liquors and the Harris and K Market. He is a member of the Six Rivers Marine Corps League Detachment.
Cameron Renner has two brothers, Truman and Garren. He has two children, Scarlet and Lawrence. His wife Lisa owns and operates Ferndale Clothing Company.