Alumni Spotlight - Brad Botkin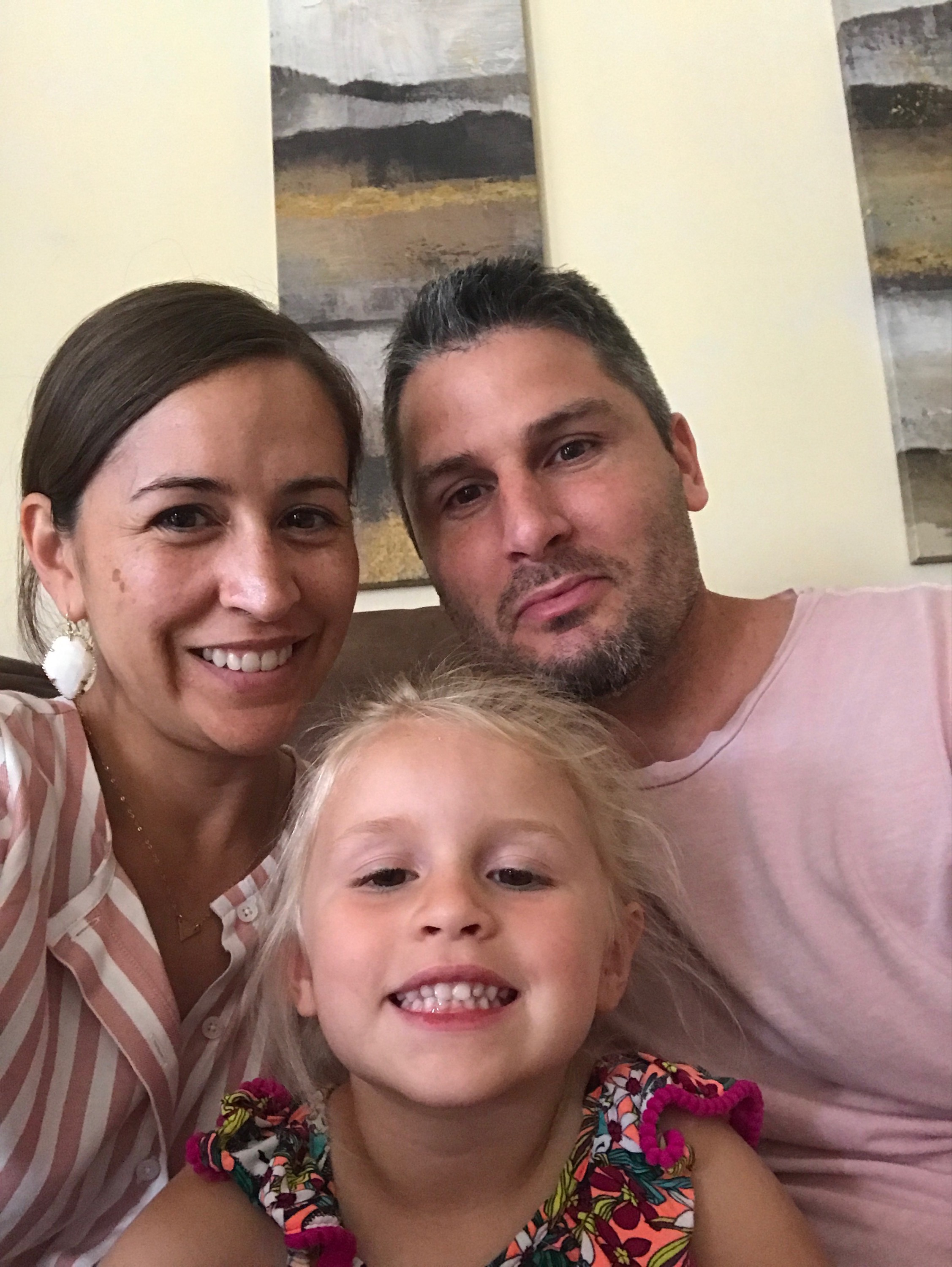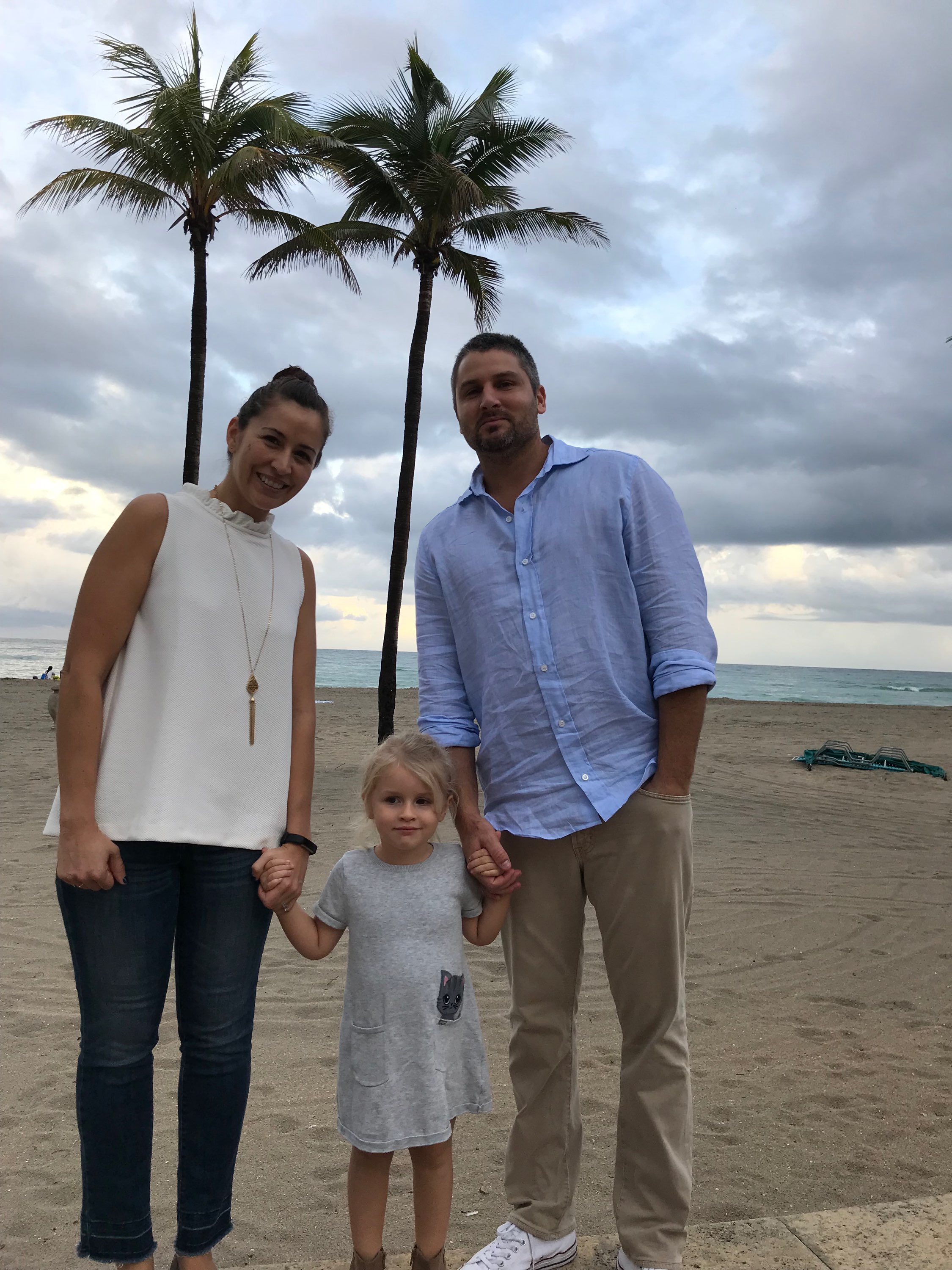 This month's Alumni Spotlight is shining on Brad Botkin, class of 1997, one of SB's most prolific 3 point shooters. His sister, Julie graduated from SB in 2000.
Brad has many great memories from his years at SB.  The first thing he mentioned were the class retreats:  "I always enjoyed the chance, away from home and school, to hang out with and get to know a lot of the kids I wasn't necessarily the best of friends with.  Looking back, I wish I would've done more of that."
Brad also vividly recalls his Freshman year when "having to come…in my underwear because at that time it was tradition for 'senior buddies' to surprise the freshman at like six in the morning and take them to school in whatever they happened to be sleeping in.  If you all are still doing that, you are cruel."  (Sidenote to Brad – Yes, it's still a tradition, but the seniors let the Freshman get dressed now!)
Brad played basketball and baseball all four years he was at SB and sports were the core of his high school experience. One of his most treasured collections are game films that his mom gave him when he graduated from college.  Brad says, "I didn't know it at the time, but she taped just about every game I ever played my whole life, all the way through college, and I have watched those films countless times.  Any time I want, I can go back and watch one of the many basketball battles we had with Hoopa, or the day we won the section baseball championship playing in the Oakland Coliseum."  He also reveals that "Erik Peterson, Travis Mari, and I have, on numerous occasions, watched those old basketball games, and kept track of our stats.  We did this into our thirties. "
Another memory for Brad was when Mrs. Maher, Brad's English teacher, played "in front of our whole class a very embarrassing home video of me singing Bon Jovi's 'Bad Medicine' when I was 10 years old.  I still don't know how she got it.  My mom must have sold me out.  At any rate, I was wearing acid-washed jeans and two wristbands while using a pencil as a microphone, and it rocked."
Most of all, Brad remembers the great relationships that he made while at St. Bernard's. According to him, most of his best friends in the world are still his high school friends.  "We talk about the 'glory days' often, laugh about old stories and dumb stuff we did, and it always makes us smile."
After high school, Brad left for Kentucky State University on a baseball scholarship, but returned home because the coach that had recruited him took a job somewhere else and because, according to Brad, "I just wasn't ready to be that far from home.  It wound up being the best decision of my life even though I kind of felt like I was wimping out at the time." He enrolled in Sonoma State University  where he played college baseball and where his sister Julie and one of his best friends, Jim Jarvis, were also attending.  He says that he ultimately met his wife there, which was the best part of it all.
He graduated from Sonoma State with a major in Sports Management. For three years he worked as a sports writer for the Times Standard,  doing an outstanding job covering all the HSU, CR,  and high school sports.  Humboldt County sports fans can listen to Brad's sports (NBA) views every other week on North Coast Game Night on ESPN 92.7 hosted by local favorite sports newscasters JB Mathers and Tag Wotherspoon as they discuss current sports on all levels.
Brad co-authored a memoir of Dan O'Brien, the oldest decathlete to ever win an Olympic Gold Medal (1996 Olympics). It's entitled  "Clearing Hurdles: A Quest to Be The World's Greatest Athlete." Check it out.
Brad also did a feature story, "Birth of the Jump Shot" on  Kenny Sailors, the first basketball player credited with the modern jump shot. His story was adapted into a documentary with Stephen Curry as executive producer and Brad appears in the film.  So, watch for the documentary "Jump Shot."
Currently Brad is working as an NBA writer for CBS Sports. He states that "It is a dream job for a sports nut like me." He has interviewed well-known athletes like Stephen Curry and Charles Barkley. He said both men were extremely gracious, humble, and always find time for people.  One of Brad's all time life highlights was having a beer and talking to Cal Ripken, Jr.
Brad lives in South Florida with his wife Jamie, and their five-year-old daughter Charley, who Brad reports is "somehow more animated than I was as a kid."  Even though their home is so far from Eureka, they have grown to love the Florida weather and beaches, and many friends and family come to visit.
Brad says that SB, "had a big impact on my life…so many great relationships came from my time at SB, and to me there isn't much more important in life than great relationships…I learned a lot about myself in the years I was going through high school.  One story I will share is one of the most important things to happen to me.  When I was a junior in high school, I got kicked off the basketball team halfway through the season because of my extreme disinterest in going to class and/or doing homework, which led me to flunking both Spanish and English.  I was having a very good individual season when it came to an end.  I was one of the better players in the area.  And my 17-year-old self was just sure the team would suffer without me.  But that didn't happen.  Instead the team GOT BETTER without me.  They made it all the way to the state semifinals…Looking back, getting kicked off that team was one of the defining moments of my high school time and ultimately one of the best things that happened to me.  I firmly believe a good portion of my work ethic today, and my appreciation for the opportunities I've been given stems from the lesson I was taught when I realized I needed my team more than they needed me.  Sports has a way of teaching you things like that. It's amazing how hard you will work to keep something when you know it can be taken away."
Brad still keeps in touch with classmates from high school. Travis Mari and Erik Peterson are still two of his best friends. Travis' family visited them in Florida last year and they have spent holidays with Erik and his family in Texas. He also spent time with Stephanie Justin and family in San Diego, and saw Donnie Walsh, Nathan Bryant, and Jenny Nielsen when he was in Eureka.  And he texts with Fatima Naylor and Don Sells.  Brad would love to see a Class Reunion that combines a couple of classes before and after his class of 1997.
Brad reports that one of his coolest recent experiences was getting to see his former SB high school baseball coach, Al Brisack, who is the head baseball coach at Edgewood College in Madison, Wisconsin, and had brought his team to Florida to play. Brad and his dad watched a few games and had dinner with Coach Brisack where Coach got to meet Brad's wife Jamie and daughter Charley.  They had a great time catching up.
Congratulations, Brad, on being this month's Alumni Spotlight. Thank-you for sharing your life's journey and reflection on your Saint Bernard's experience.  Someday soon we expect to see you on TV, broadcasting the World Series or sharing your expertise about an NBA basketball game!