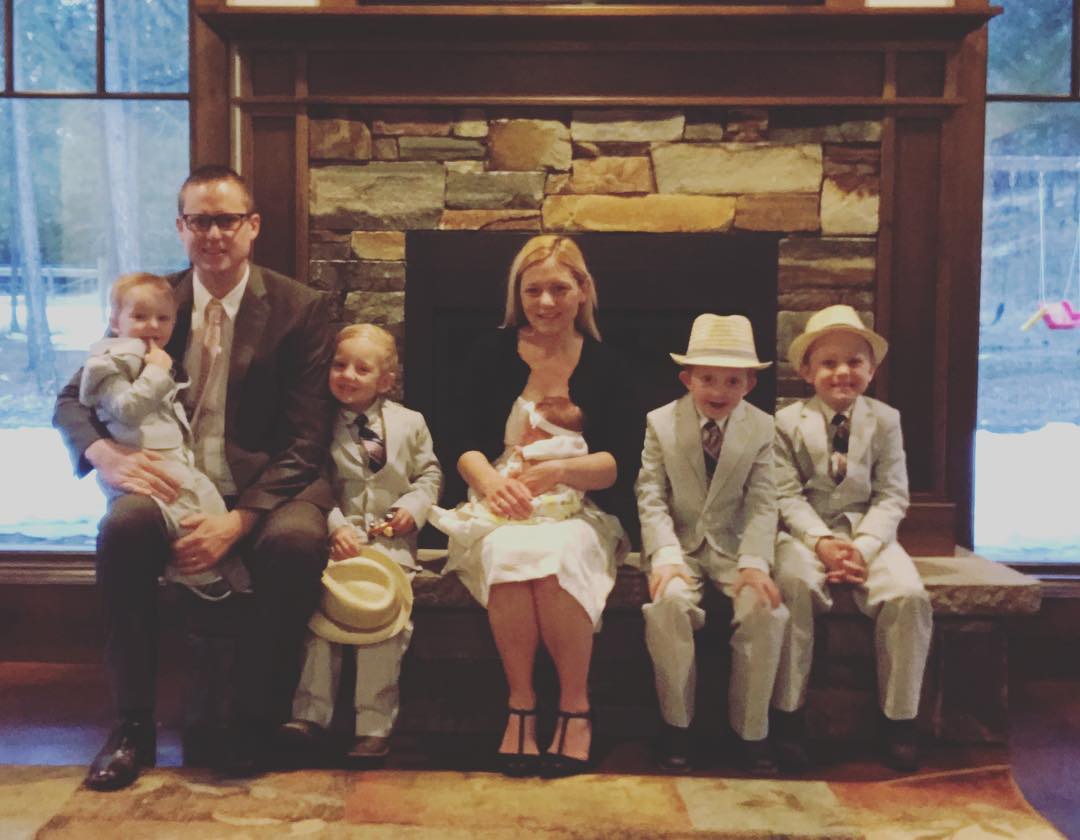 In the Spotlight: Laura Mirch, M.D.
Laura Mirch, Class of 2001, is our Spotlight focus this month. Laura is currently a medical doctor at Kalispell Regional Medical Center in Kalispell, Montana. Laura lives in on a farm with her husband of ten years, Justin, who is a Civil Engineer. This past March, they added a little girl to their family providing their four boys (ages 7, almost 6, 4, 2 and 2 months) with a much loved little sister.
Laura serves her community as a hospitalist (a new medical profession) where she is responsible for all the patients in the hospital from their admission to their discharge. Dr. Mirch reports, "It is a relatively new field of medicine (less than 20 years old) but has been rapidly expanding given the cultural changes in the medical field. It's been exciting to be a part of this field as it evolves and finds its place in the medical world."
When asked how her education at SB impacted her life and career, Laura responded, "St. Bernard's provided me with a belief in community and a desire to positively impact my community. As a small Catholic school, I knew all of my classmates on a first name basis and generally for the full 4 years of matriculation. We were very much like a family, bickering, squabbling, but ultimately generally caring about each other and our success. I love seeing classmates on social media now and the joys they are experiencing in life with careers and families. My time at St. Bernard's instilled a desire in me to go into the world and exact positive change within my community. It fostered a desire to make my life matter for the world and others."
Thank you, Laura for sharing your journey with us. You make SB proud.